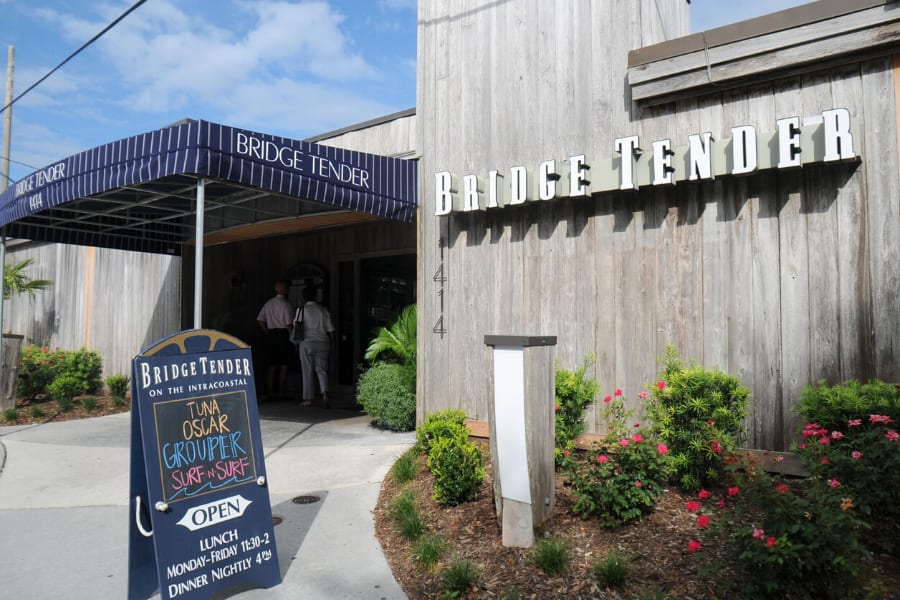 The Bridge Tender: A favorite of both locals and visitors, this waterfront seafood and steakhouse offers an outdoor patio directly overlooking the Intracoastal Waterway providing one of the few truly waterfront dining experiences. Their cozy interior dining room has large bay windows showcasing a panoramic view of the Waterway. Signature events are the Sunset Specials on Sunday through Thursday and Wine Dinners. You can also "Dock and Dine" at their marina for a splendid evening.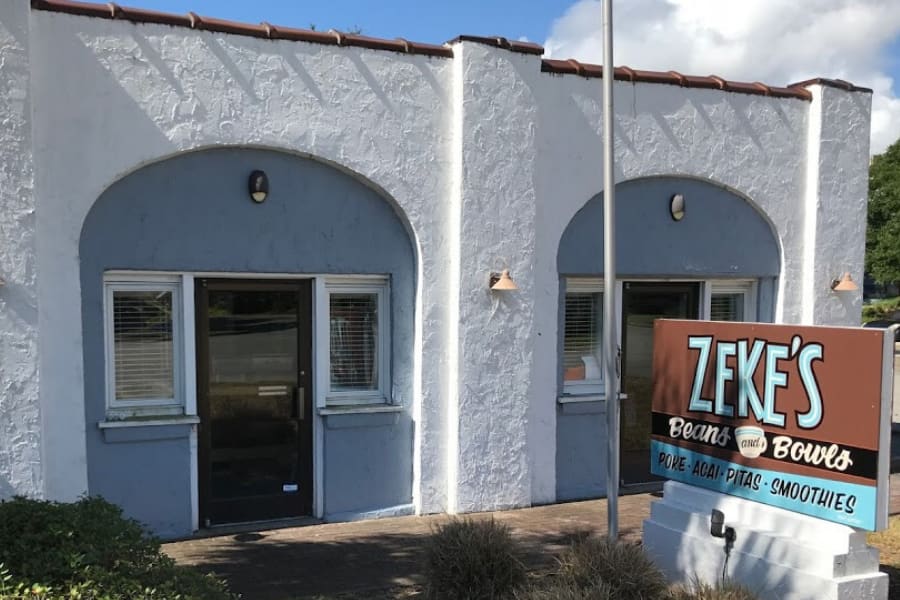 Zeke's: Offering clean, healthy food and coffee with breakfast (served all day), lunch and dinner options at reasonable prices. Choose from fruit-based Acai bowls, salads, pitas and other healthy food like smoothies. Their even press their juices fresh to order and have an array of organic coffee and tea choices including nitro cold brew. You can dine indoors or on their dog-friendly patio. Be sure to save room for their Hawaiian style Poke Nachos.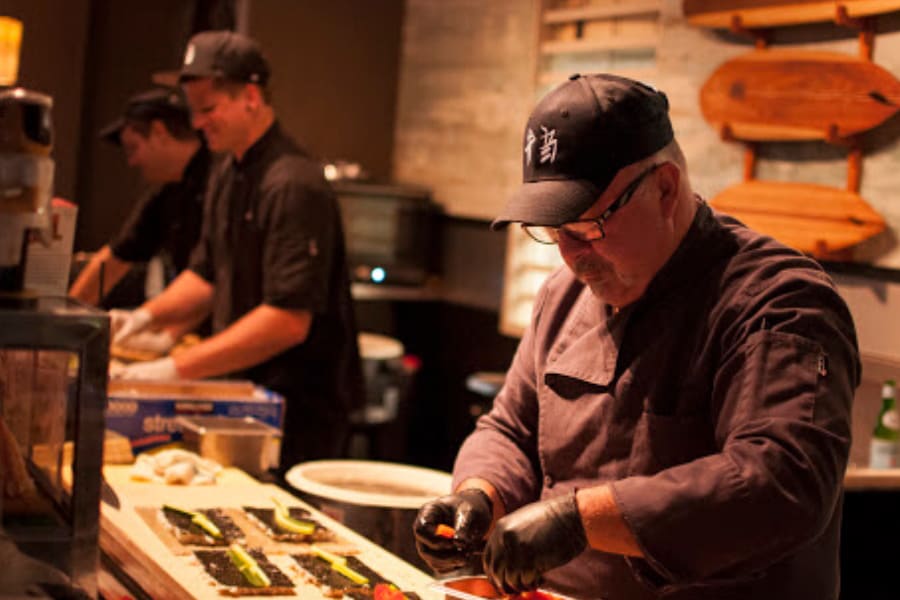 Bento Box: For a light lunch or dinner to reenergize after a day of exploring Wilmington's central shopping plazas, head to the Bento Box. This colorful restaurant features a rainbow of fresh cuisine from Japan, China, Thailand and Vietnam, which can range from a five-course meal to a light sushi lunch and can therefore satisfy any Asian-infused appetite.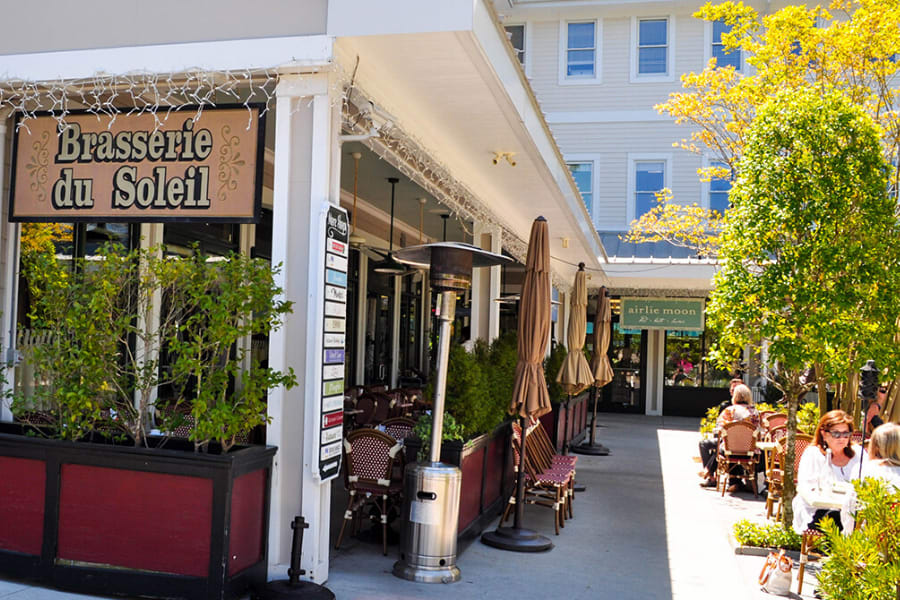 Brasserie du Soleil: Brasserie du Soleil takes fine dining to an elevated level with lunch and dinner menus that are infused with traditional French dishes and flavors. Found near a small collection of shops just off Westwood Road, this intimately sweet restaurant will charm romantics and French cuisine fans alike. Brasserie du Soleil serves both lunch and dinner, and each menu has a nice variety of French staples and more unique creations. The lunch menu features a variety of fresh entrees, sandwiches, and light appetizers like tuna tartare and country pate, but frequent visitors swear by the signature Brasserie Salad. This salad can be customized with more than 30 fresh ingredients which include unusual but tasty extras like shaved fennel, roasted mushrooms, hearts of palm, crispy potatoes and fresh mozzarella. Dinnertime guests will want to sign on for a multi-course affair, starting with a selection from the raw bar or an appetizer like the poutine or whole roasted Harker's Island shrimp, and then move on to a decadent entrée like the Pennsylvania veal, the roasted moulard duck, or the crab and shrimp crepe. With a wealth of fresh seafood, and plenty of French inspiration, Brasserie du Soleil is a fine destination for a romantic dinner or an oh-so-elegant luncheon.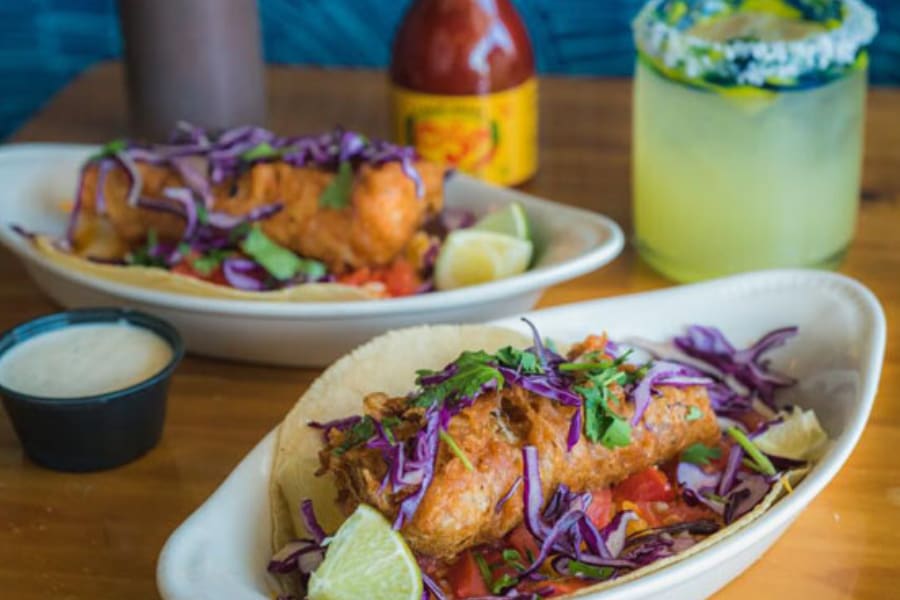 K-38 Baja Grill: K-38 Baja Grill is Wilmington's time-tested favorite for Fresh Mex cuisine and a definitive surfer vibe. Found along a hopping section of Market Street, this flagship restaurant serves up plenty of vibrant coastal cuisine in a laid-back atmosphere and is an extremely popular spot with the beach crowd. Patrons have their choice of eating in the main dining area, or the nearby bar which features plenty of beers, margaritas and other coastal drinks, with TVs that play surfer movies on an ongoing rotation. The menu picks up this beachy atmosphere nicely, with tons of grub that is sure to satisfy a salty appetite. The mantra here is "Love. Eat. Surf" and the cuisine highlights the "Eat" portion of this philosophy nicely, with a hearty range of tacos, burritos, bowls, quesadillas, fajitas, and wraps. K-38 is especially known for its rolls, (which are sushi-style rolls made with tortillas instead of rice, and which are stuffed with cool ingredients like blackened carne asada and tempura fried shrimp), although virtually any item will satisfy a craving for Mexican fare. The fajitas are equally popular, and newcomers can't go wrong with K-38's fish tacos – a local favorite. Cool with the college crowd as well as established food fans, K-38 is Wilmington's premier restaurant for purely delicious surfer fare.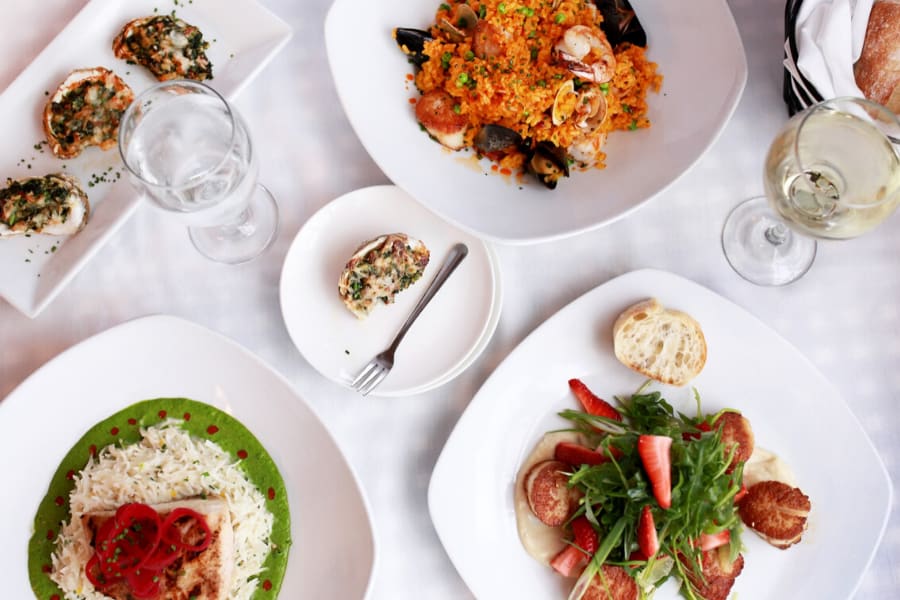 Boca Bay: Located close to the coastal shorelines of Wrightsville Beach, Boca Bay is the place to go for an array of fresh seafood in an elegant and subtly refined atmosphere. Wilmington has more than its fair share of seafood restaurants to be sure, but Boca Bay is set apart for its varied menus that can cater to patrons of all sized appetites, as well as its creative and elevated twists on seafood staples. The dinner menu has the most selections, and while dishes may change regularly, patrons can look forward to decadent entrees like the Flounder Almondine with haricot vert, pomme puree, and lemon beurre blanc, or the Paella with clams, mussels, shrimp, scallops, chorizo and saffron rice. (Steak and chicken dishes are also available for non-seafood fans.) Always exciting and inspired, Boca Bay is a fine option for a romantic evening out, a grand event, or just a little fresh seafood with good drinks and good friends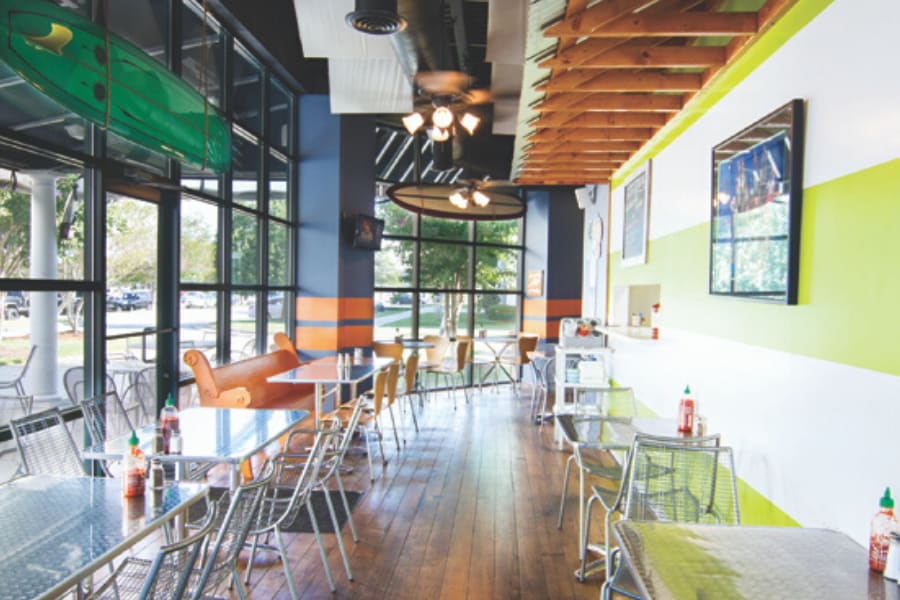 Epic Food Co.: With a name like Epic Food Co, you'd expect the food to be something special, and this casual restaurant off Military Cutoff Road does not disappoint. Featuring a breakfast, main, and dinner menu, as well as a unique catering menu and casseroles to go menu, Epic is a great destination for health-conscious food lovers who want to eat right without losing any flavor. Epic can cater to a wide range of diets, including vegetarians and vegan, gluten-free patrons, and health-conscious food fans. As a result, diners can expect to see a lot of variety on the in-depth menu, from all natural and organic chicken and beef entrees, to pressed tofu. Using these core proteins, Epic diners can create a customized healthy bowl, salad, wrap, or flatbread that utilizes plenty of fresh veggies and good-for-you ingredients. Favorite items at Epic Food Co include the Thai wrap with cilantro, grilled scallions, sautéed veggies, pickled radish, and peanut sauce, or the Eden Brown Rice Bowl with organic spinach, carrot strings, fresh basil and green apple pickle. The veggies shine at Epic, which makes it a great place for adults and kids alike who love a tasty, healthy and decidedly colorful dish. Perfect for take-home dinners and quick lunches, Epic is the Wilmington dining scene's healthy alternative.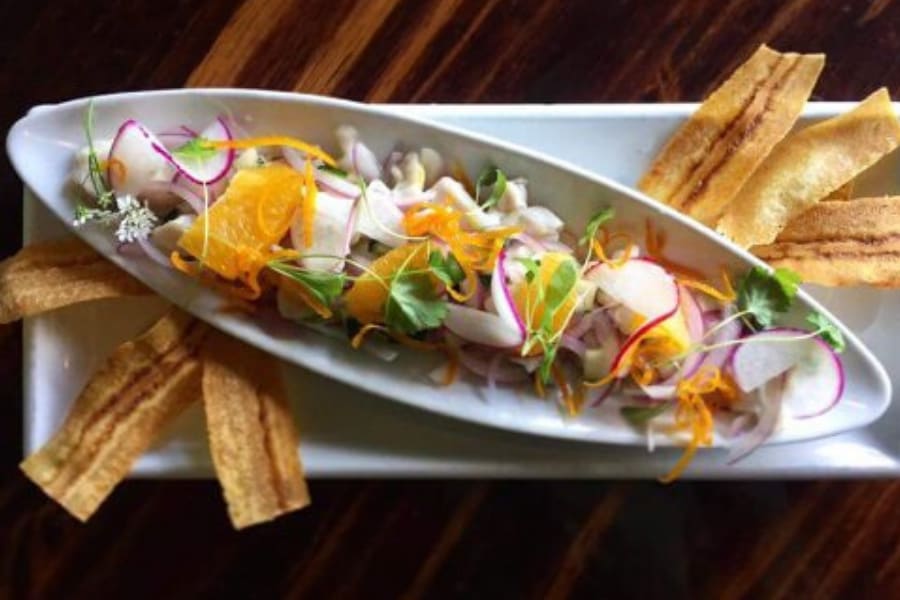 Ceviche's: Inspired by the cuisine of Panama, Central America, this unique eatery features a colorful menu that's stuffed with tapas, salads, soups, entrees, and of course, fresh ceviche. The ceviche is the restaurant's staple and is fresh marinated seafood that's served with Patacones and Tortilla Chips. Tropical and beautifully served, the daily ceviche changes regularly with what seafood is available, and due to demand, may run out by the evening's end. Luckily, there are plenty of other appetizers to whet an appetite, including fresh salsa, shrimp and seafood dishes, and even empanadas with meat, chicken, or black beans. For entrees, patrons can cow down on Arroz com Pollo –(grilled chicken breast over Spanish rice infused with dark meat, peppers, onions, green olives, peas and cilantro), the Grilled Corvina topped with chili-lime butter and served over coconut rice, or the daily fresh catch with a unique and ever-changing preparation. Visitors will also find several vegetarian dishes, kids' plates, and a number of unique desserts including Beignets and fried sweet plantains. As the perfect cure for something different, Ceviche's is changing the way that locals and visitors alike think about fresh Cape Fear seafood.